Water Softeners & Conditioners
Water Softeners & Conditioners Tucson Arizona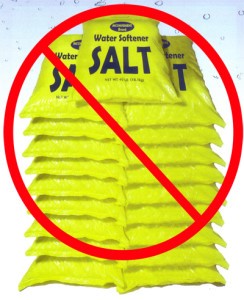 Goodbye hard water—forever!
When it comes to water softeners & conditioning, we install only the best—the nuvoH20 Water Conditioning System. Professional Plumbing Sewer & Drain Company has provided top quality plumbing services throughout Tucson, Green Valley, Marana, Oro Valley, Vail, and surrounding communities since 1996.
Say hello to nuvoH2O System and goodbye to hard water—forever!
If you've ever lived with hard water you know it's a real problem. It can cause clogged plumbing, ruined appliances, and those dreaded spots on dishes, fixtures, mirrors, and shower doors. The nuvoH2O Water Conditioning System is the solution. It gives you month after month of fresh, clean, soft water for just pennies!
The nuvoH2O cartridge quickly attaches to your water supply and doesn't require salt, electricity or constant maintenance. The secret is nuvoH2O's CitraCharge Cell Technology. Powered by food-safe citric acid, the nuvoH2O system breaks the bonds of scale molecules before they can attack your plumbing and appliances. All you'll notice is month after month of clean, fresh, delicious water—guaranteed or your money back!
With the nuvoH2O, you'll never buy salt again. Just change the patented cartridge; it takes 60 seconds and lasts 6 months.
The nuvoH2O System uses up to 4 times less water than others and requires no electricity.
Starting at just 5" x 14", the nuvoH2O system has a tiny footprint, so you'll save valuable floor space in your apartment or home.
It's a proven fact—the nuvoH2O System can add up to 30% to the life of your water-based appliances.
The nuvoH2O System doesn't use salt so you feel fresh and clean after every shower—no more slimy shower water!
The nuvoH2O System is innovative by gradually removing existing scale…
The nuvoH20 System is the one truly eco-friendly water conditioning system. It doesn't waste any water, does not require electricity, and only contains recycle-friendly components, making it healthier for you, your family, and the environment.
You'll love the difference!
No salt, no corrosion, no hard water spots and no slimy shower residue. All thanks to the compact, efficient nuvoH2O Water Conditioning System. We're so sure you'll love it, we offer a full 90-day money back guarantee and a lifetime warranty. Order today and say goodbye to hard water and hello to nuvoH2O!
Call Professional Plumbing Sewer & Drain Company for your water conditioning needs. You can always be assured of the highest quality and fastest plumbing service to solve your problems and save you time and money. Professional service from the experts is the only way to go for quick, proper, and effective results.
Call Professional Plumbing Sewer & Drain Company at 520-749-0777 TODAY and we'll make your plumbing problem go away!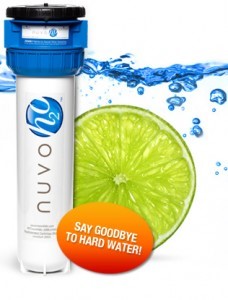 Contact Professional Plumbing Sewer & Drain Company and we'll make your plumbing problem go away!